Choose Stroman – choose 100% virgin plastic pipe
16 August, 2021
Raw materials are the most important elements that creation of the product. Good materials create perfect products. Today's chaotic plastic pipe market surrounded with fake and poor quality products, Stroman plastic pipe is the one to go for good quality and durability due to 100% virgin plastic materials.
What is virgin plastic?
Virign plastic is created from the fractional distillation of petroleum, has not been used or mixed, has no additives, pure as 9999 gold. The characteristics of virgin plastic are soft, flexible, with great elasticity, resistant to bending and pressure. In practice, virgin plastic is used to manufacture high-value items or consumer products with high safety standards such as medical equipment, pharmaceuticals, food, aircraft components, and automobiles.…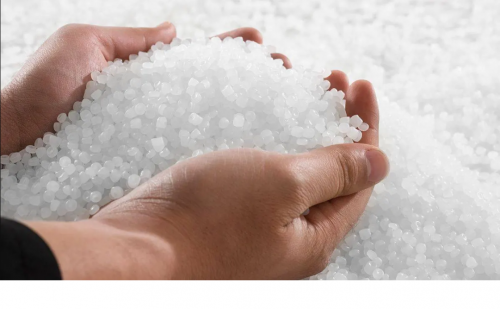 Virgin plastic beads are used to produce high-value and safe products
Meanwhile, recycled plastic is plastic that is re-produced from collected plastic, sorted and recycled separately according to different process. Recycled plastic contains impurities and additives in the previous material production process, so the bonding ability and elasticity are lower than virgin plastic.
Why should we choose to buy plastic pipes from virgin plastic?
As mentioned above, products made from virgin plastic often have high safety and durability standards. Therefore, plastic water pipes made from this material will have superior features compared to recycled plastic raw materials.
Plastic water pipes made from recycled plastic contain many impurities and additives such as lead and arsenic, so the bonding ability and elasticity are poor. In addition, using recycled plastic, over a long period of time, will cause symptoms of fatigue, nausea, decreased red blood cells, white blood cells, hair loss, memory loss, heart rhythm disturbances, eye pain, gastritis, and cancer..
In contrast, water pipes made from pure virgin plastic without mixing always ensure elasticity, impact and corrosion resistance, acid and electrochemical resistance, as well as high temperature resistance, and conserve temperature… In particular, virgin plastic is often used to produce items in the medical and pharmaceutical industries, so it is absolutely safe for the health of users.
Although it has outstanding advantages compared to recycled plastic, virign plastic in Vietnam market mostly comes from imported sources with high cost, so not all businesses are willing to choose virgin plastic.
Stroman plastic pipes are manufactured from 100% virgin plastic materials, imported directly from large corporations in the world
Putting the consumer's health and product quality at first, Stroman – a premium plastic pipe brand from Tan A Dai Thanh Group has used 100% virgin plastic materials, which are imported directly from the world's leading corporations such as Borouge, SCG, AGC Group, Hyosung, Sabic…
Accordingly, Stroman plastic pipe products always ensure "purity", ultimate safety for health and long product shelf life over time. Besides, Stroman is also the leading manufacturer in importing 100% of production systems from Europe and strictly applying the production and quality control process complying to German standards.
Outstanding advantages in technology, production lines and materials help Stroman plastic pipes to win the trust of consumers as well as construction contractors, from civil works to large projects such as apartments, factories, industrial parks …, Stroman is the optimal choice for all projects.